In the past, car radios and looking out the window were pretty much the only options for in-car entertainment. So much has changed, though, and now there is a wide range of mobile electronics for drivers to choose from. If you're looking to enhance your vehicle with a new car audio or mobile video system, Sounds and Motion Car Audio has everything you need. Specializing in car stereo and DVD systems, our team is committed to bringing you everything you need in mobile entertainment. And we also offer a full range of other car customization services from remote starters to aftermarket upholstery to heated seats to help you design your dream vehicle. Our mobile audio/video technicians are some of the best in the business, and you can rely on us for truly super installation and service. To learn more about your options for in-car audio and video systems, remote car starters, and more, pick up the phone and get in touch with us today!
Mobile Electronics Pros
Lifetime Guarantee on Labor
Family-Owned Company
Car Stereo Systems
Licensed, Bonded & Insured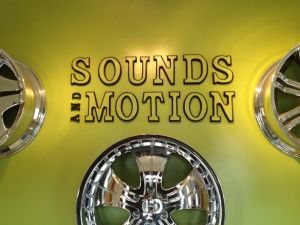 Located in Voorheesville, Sounds and Motion Car Audio provides car stereo and video installation services to residents in the surrounding areas. We're proud to extend our mobile audio/video installation services to customers in Albany, Delmar, Bethlehem, Clifton Park, Schenectady, Troy, and the nearby communities.
What sets us apart from other car audio specialists in the Capital District is our dedication to offering high-performance products and superior service at an affordable price. We're a family-owned mobile video and car audio shop, and that means we aim to treat all of our customers exceptionally well. You can always count on us to give you a great price no matter what service we're providing, and we strive to supply outstanding quality on every job we do.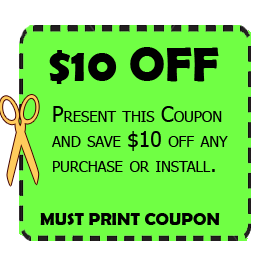 At Sounds and Motion Car Audio, our expertise doesn't end with car stereo and video systems. We're also proud to offer other mobile electronics and customization options, including navigation systems, backup cameras, car alarms, and so much more. When it comes to the comfort, safety, or beauty of your vehicle, there's no reason to take a chance with amateur technicians who aren't committed to top-quality work. Whether we're installing new tires and rims on your ride or outfitting your boat with a great marine audio system, we'll always strive to deliver impeccable results. No matter why you turn to our mobile electronics pros, you can rest assured that you'll always get the great service you deserve from our team.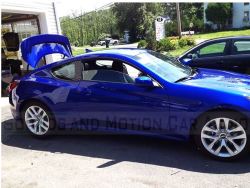 For your security and peace of mind, Sounds and Motion Car Audio is fully licensed, bonded, and insured. Your satisfaction is important to us, and that's why we're proud to offer lifetime guarantees on labor. When you want excellent craftsmanship, unbeatable customer service, and a great selection of in-car audio systems and car accessories, we're here for you.
Come see us today to discuss your options for car DVD systems, navigation systems, remote starters, and more!